15 / 05 / 2017
Sergey Bednov met with head of JMTBA
Opening the meeting with the Japanese delegation, General Director of Expocentre Sergey Bednov mentioned the concurrent opening of the Metalloobrabotka 2017 International Exhibition.
"It is very important for us that Japanese companies, including such major companies as Mitsubishi and Mazak, are our regular exhibitors," said Mr. Bednov. He also talked about the event's prospects and its greater focus on additive technologies.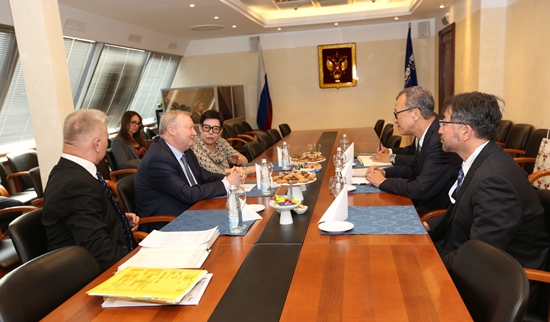 Secretary General of the Japan Machine Tool Builders' Association (JMTBA) Masayoshi Amano congratulated his Russian colleagues on the event's opening. "We are glad that Russian Minister of Industry and Trade Denis Manturov has mentioned some Japanese companies during his speech at the opening of Metalloobrabotka," said Mr. Amano. He expressed confidence that participation of Japanese companies in Metalloobrabotka presented a great opportunity to strengthen cooperation. Mr. Amano also noted that the delegation had already visited stands of three Japanese companies.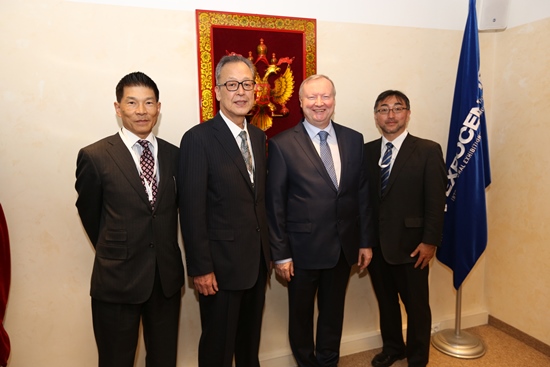 During the meeting with JMTBA representatives, Mr. Bednov expanded on Expocentre's trade shows. The parties discussed mutual cooperation.
Press Service
Expocentre AO

print version