02 / 05 / 2017
Bee Pitron to present modern industrial automation systems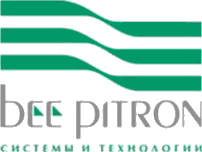 Bee Pitron will take part in the 18th edition of the Metalloobrabotka International Exhibition.
Bee Pitron's stand FH012 in the Forum Pavilion will provide consultations on the implementation and use of CAD/CAM/CAE production automation systems and PLM solutions for business processes; the Russian platform of the commercial Internet of Things for remote monitoring, diagnostics and optimization of CNC machines; manufacturing of thermoplastic composite products using the pre-preg layout technology at Bee Pitron facilities; and geometrical control and reverse engineering capacities of the ATOS optical 3D scanner.
The 18th edition of the Metalloobrabotka International Exhibition for Equipment, Instruments and Tools for the Metalworking Industry is organized by Expocentre and the Stankoinstrument Association of Machine Tool Manufacturers. The exhibition will take place at Expocentre Fairgrounds in Moscow from May 15 to 19, 2017.
***
Bee Pitron is one of the first companies in Russia and the CIS to begin technical modernization of domestic industrial enterprises. The company has been supplying and implementing on a turn-key basis PDM/CAD/CAE/CAM of the world's best software developers since 1992.
Launched in 1984, the Metalloobrabotka International Exhibition is a major machine tool project in Russia and the CIS which presents the latest solutions for modernization of the Russian machine building industry.
Media Centre

print version