25 / 04 / 2017
ROILLUB® lubricants for metallurgical processes at the Metalloobrabotka 2017 International Exhibition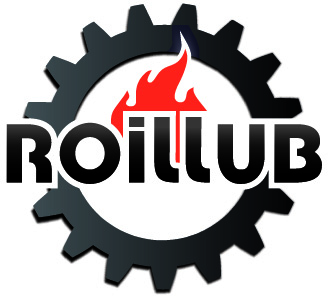 Innovative lubricants for metallurgical processes ROILLUB®, which have been developed by LANOTEK Engineering laboratory together with National University of Science and Technology MISiS, will be put on display at the Metalloobrabotka 2017 International Exhibition.
Four types of modern semisolid lubricants will be presented to visitors:
(1) ROIL-Z lubricating grease: lithium based / sulfonate / Aerosil based;
(2) ROIL-C one-shot lubricant;
(3) ROIL-R gear lubricant;
(4) ROIL-U seal lubricant.
ROILLUB® lubricating grease may compete with the products made by SHELL Alvania, Stamina, Malleus ET, Mobilith SHC, Loctite 8102, and Kluber STABUTERM GH461.
Samples of ROILLUB® materials will be distributed amongst the Metalloobrabotka 2017 visitors for a trial run at their enterprises.
In addition, visitors to Stand 72C20 of the distributor, Smazka Vysokogo Kachestva (High Quality Lubricants) OOO, will receive professional advice and recommendations of the LANOTEK-Engineering specialists, and will make direct contact with manufacturers of ROILLUB® innovative lubricants.
As of today, ROILLUB® lubricants have been successfully tested at the Almetyevsk Pipe Plant, the Rostov Electro-Mechanical Plant, the Kamensk-Uralsky Non-ferrous Metal Working Plant, Russian Chrome 1915, Bogdanovich Ogneupory, the Volgograd Steel Work, the Kovrov Electromechanical Plant, the Nizhny Novgorod Machine Building Plant, and others.
The official distributor is Smazka Vysokogo Kachestva OOO: stand 72C20, Hall 2, Pavilion No.7.
***
LANOTEK-Engineering ZAO (Moscow) was established with the support of the RVC Infrastructural Investments Fund. Selection, development and commercialization of the next-generation lubricants ROILLUB® is one of its priority projects. The new range of lubricating grease is customized to the client's needs.
National University of Science and Technology MISiS is the company's strategic partner

print version