26 / 05 / 2015
Modern trends in the machine tool industry have been discussed at Expocentre
The 5th International Scientific and Technical Forum on Modern Trends in Technologies and Design of Metalworking Equipment was held on May, 26 at the Metalloobrabotka 2015 Exhibition. The Forum was organized by Stankoinstrument Association and assisted by Expocentre ZAO.
The participants in the Forum were different enterprises, associations and research institutes of the tool-making industry, among them KZTS (Krasnodar Heavy Machine Tool Plant), ChelyabNIIcontrol, Kirovgrad Hard Alloy Plant, VNIIALMAZ and many others.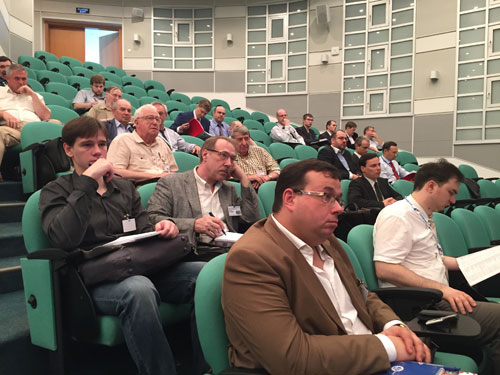 President of Russian Association of Machine-Tool Manufacturers Stankoinstrument Georgy Samodurov opened the Forum. In his speech he told about key trends in the world market of machine tool industry and machine tool consumption. He pointed out that despite the economic instability, the total output of modern tooling and machining equipment in Russia kept increasing.
"More and more enterprises reduce the output of general-purpose equipment and start manufacturing equipment with numerical control system and machining centres. And this fact is confirmed by many figures", emphasized Georgy Samodurov.
One of the Forum's hot topics was import substitution as a tool to develop the machine tool industry. One of the solutions to this issue was demonstrated via example of Stan Group OOO.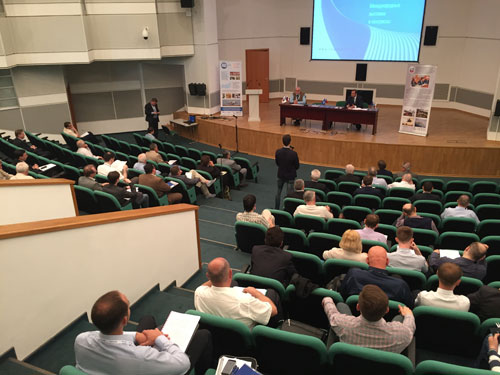 According to General Director of Stan Group Ruslan Zvyagintsev, high engineering potential of the company allowed, in the shortest time possible, to revise technological documentation according to increased demands of the customer and in compliance with the latest standards established for this type of equipment.
The Metalloobrabotka 2015 Exhibition runs from May 25 to 29 at Expocentre Fairgrounds. About 1,000 exhibitors from 32 countries participate in the show; half of them are foreign manufacturers of tooling and machining equipment. The trade show includes ten national pavilions organized by companies from Belarus, China, the Czech Republic, France, Germany, Italy, Slovakia, Spain, Switzerland and Taiwan.
More information about the exhibition accompanying events is at https://www.metobr-expo.ru/

print version