15 / 05 / 2014
Best Practices, High Performance and Reliability of French Pavilion at Metalloobrabotka'2014
Moscow, 16–20 June 2014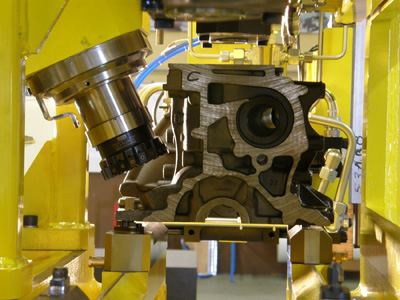 For the fifth time in succession 12 French companies will showcase their developments and technologies at the Metalloobrabotka exhibition. It is the main tradeshow devoted to the metalworking industry in Russia and the CIS countries. This trade fair is a perfect place to establish new contacts, launch new projects and strengthen your position on the fast growing market. National pavilion of French companies, occupying 112,5 sq m of exhibition space, is arranged by UBIFRANCE, the French Agency for International Business Development, jointly with SYMOP (French Association for Manufacturing Technologies).
Russia is the sixth biggest importer of mechanical equipment and the eighth among France's major customers. In 2008 French exports amounted to 1.3%, while in 2012 they reached 3.2% (570 million Euros). br />
Today France ranks the sixth in mechanical equipment worldwide; moreover this industry provides the largest number of workplaces in France. The industry offers modern production possibilities at the leading industrial enterprises, a wide range of subcontractors and high qualified personnel. The sales turnover, generated by French manufacturers of mechanical equipment, reached 112,9 billion Euros in 2013, which included 45,7 billion Euros of exports. .

As far as the Russian industry is being upgraded at present, it is of the utmost interest for French mechanical equipment manufacturers. French exhibitors invite you to visit their stands and learn about their equipment (Pavilion No.8, Hall 3).
Please do not hesitate to contact us for further information:
UBIFRANCE
Véronique CUZIOL
Mechanical Engineering Project Manager
Tel.: +33 (0)1 40 73 31 03
E-mail:
veronique.cuziol@ubifrance.fr
Website
www.ubifrance.com

print version