State support for the Russian machine tool industry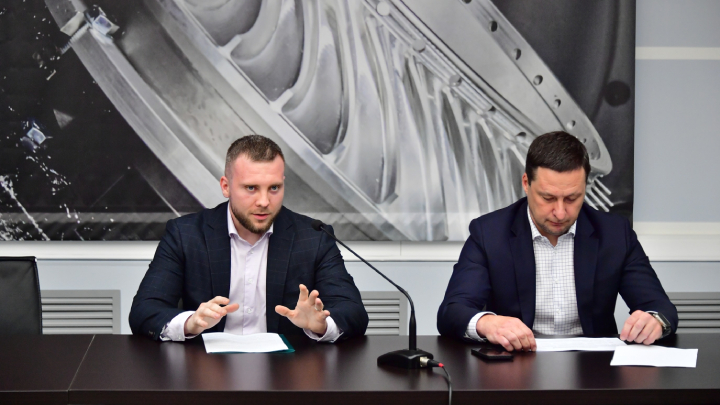 The conference programme of Metalloobrabotka 2023 hosted the Conference on Development of Russian Manufacturers of Machine-tool Products in the Current Environment. State Support for the Industry. The event was organised by the Russian Ministry of Industry and Trade, the Industry Project Management Centre, and EXPOCENTRE AO.
Advisor to the Machine Tool Industry Development Department of the Russian Ministry of Industry and Trade Georgy Zherebyatyev gave a presentation on the current state support mechanisms for the machine tool industry.
"In general, the Ministry provides comprehensive support for the development of the machine tool industry. Support is given from the stage of creation of products to their final production," he stressed.
The speaker noted that the main way of support remains the provision of subsidies to the manufacturer, which compensates the cost to the consumer in the form of a discount. R&D subsidies are also an important mechanism to help create new types of industrial equipment, components. They compensate part of the costs – up to 70% – of creating innovative products. In addition, a special resolution of the Russian Government came into force at the beginning of 2022. It provides for state subsidies to be allocated to the Industry Project Management Centre, which in turn provides money to developers to create design documentation for critical components.
Mr. Zherebyatyev drew the attention of the representatives of the machine tool industry to the fact that in Russia it is legally forbidden to purchase imported equipment in a situation when an analogue is produced in this country. The State Industry Information System contains a relevant specialised service, through which every consumer who needs to purchase means of producing metalworking equipment can apply for an alternative analogue that is produced on the territory of Russia.
The conference participants discussed practical issues relating to the use of support measures for the machine tool industry and the prospects for their further development.
Press Service, EXPOCENTRE AO
---