The Metalloobrabotka International Exhibition is an unprecedented source of high-tech products essential for innovative development of the Russian economy.
The show displays: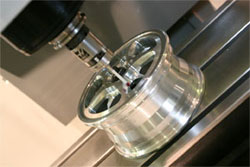 All the equipment is displayed in action.
Advanced facilities of the venue allow the exhibitors to demonstrate heavy-duty and large exhibits in use.
The most important thing for the modernization of the Russian engineering industry is competitive products that could provide a technological breakthrough in the enhancement of efficiency and quality of manufacture.
Metalloobrabotka: the latest technologies for production, quality and precision of machine building
The Metalloobrabotka international show is Russia's major project in the field of high technologies for metalworking. It determines development trends of this country's machine building.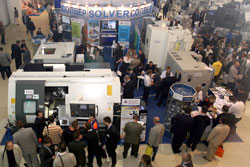 Metalloobrabotka is a key Russian event for machine building, which reflects all global trends of the industry development. It is the world's top ten trade show in terms of size and commercial efficiency.
Dates:
Assembly: 18 – 24 May 2015
Running: 25 – 29 May 2015
Dismantling: 30 May – 2 June 2015