15 / 05 / 2017
Moscow City Government and NSH sign agreement at Metalloobrabotka 2017
Today at Expocentre Fairgrounds after the official opening ceremony of Metalloobrabotka 2017 the Moscow City Government and Niles-Simmons-Hegenscheidt (NSH), Germany, signed a cooperation agreement.
The agreement was signed by Moscow Deputy Mayor for Economic Policy and Property and Land Relations Natalia Sergunina, CEO of Niles-Simmons-Hegenscheidt and Chairman of the Board of Directors of NSH RUSS OOO John Oliver Naumann, and General Director of NSH RUSS OOO Ildar Kadyrov.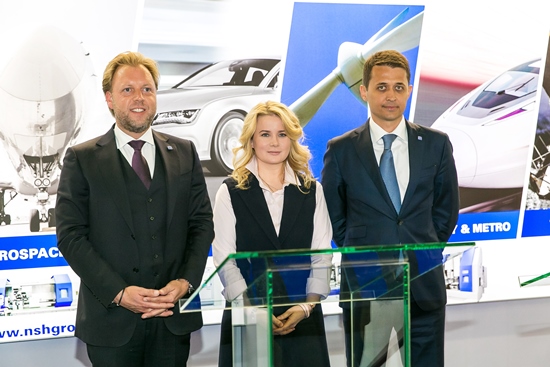 NSH plans to open its machine building facility in the Zelenograd special economic zone. According to Ms. Sergunina, the Moscow City Government will provide the most comfortable conditions. "It will help to create many new highly skilled and well paid jobs," said Ms. Sergunina.
See more at https://www.metobr-expo.ru/en/
Press Service
Expocentre AO

print version