15 / 05 / 2017
Metalloobrabotka 2017 shows new technologies
The 18th edition of the Metalloobrabotka International Exhibition for Equipment, Instruments and Tools for the Metalworking Industry was opened at Expocentre Fairgrounds.
At the opening ceremony, General Director of Expocentre AO Sergey Bednov announced that the Metalloobrabotka exhibition space had increased by one thousand meters to become 39,500 sq m. Metalloobrabotka 2017 welcomes 1,030 exhibitors from 30 countries.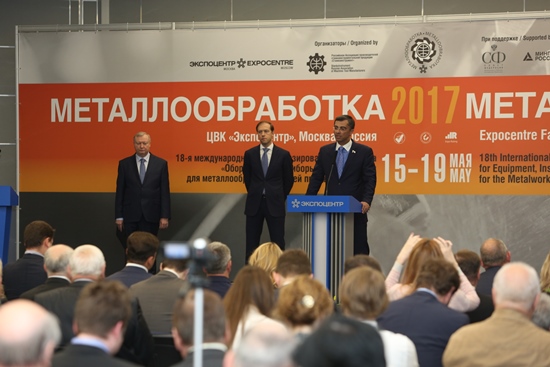 Russian Minister of Industry and Trade Denis Manturov said, "Over the recent three years, we have seen significant changes in the metalworking industry. It is on the rise now. As new production facilities are open, the dependence on import is decreasing, new products are designed and manufactured, and the demand for Russian-made goods is growing. Our companies gain a reputation of being reliable contractors for any demanding customer."
"The associated events of Metalloobrabotka 2017 will cover many relevant industry issues. It is very beneficial for us as we are working on the development strategy of the machine building industry and its new character. In the near future we are going to submit it to a public hearing," continued Mr. Manturov.
First Deputy Chairman of the Russian State Duma Committee on Economic Policy, Industry, Innovative Development and Entrepreneurship Vladimir Gutenev talked about adoption of laws initiated by the Russian executive authorities and the Ministry of Industry and Trade and very important to the business. "I have to mention the Law on Industrial Policy which have created a series of mechanisms for development of not only Russian machine building and metalworking but also the whole high-tech industry," said Mr. Gutenev.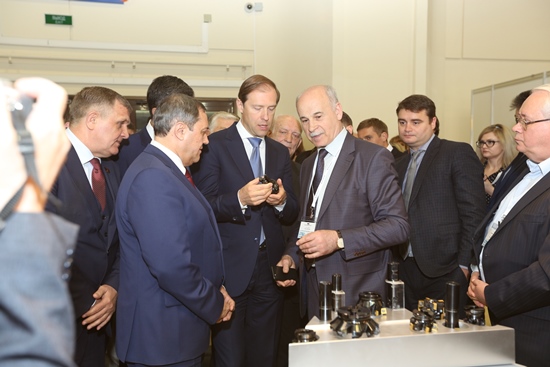 Moscow Deputy Mayor in the Moscow City Government Natalia Sergunina informed that "there are about 30 industrial estates, 208 industrial zones, 30 technoparks in Moscow, which create highly skilled jobs. Such events as Metalloobrabotka allow us to develop, establish new contacts and sign new contracts, which is very important to this city's economy."
The official opening ceremony was also attended by President of the Stankoinstrument Association Georgiy Samodurov, Vice-President of the Russian Chamber of Commerce and Industry Maxim Fateev, and representatives of major companies.
The exhibition runs till May 19.
To learn more about Metalloobrabotka, go to https://www.metobr-expo.ru/en/
Press Office
Expocentre AO

print version