Greeting address of the Swiss Ambassador
26 / 05 / 2021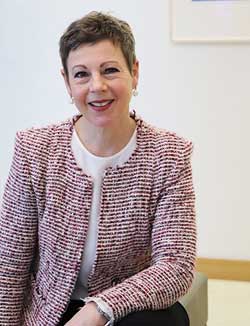 Dear Swiss Pavilion visitors,
It is my pleasure to welcome you to this year's Swiss Pavilion at the Metalloobrabotka, the most important Russian show for the machine tool and metalworking industries. Since many years, it attracts visitors from all over the world and figures as one of the most important industrial platforms in Russia. After the event could not take place last year, we are all the more happy to meet in person this year – albeit respecting the common protection and hygiene measures. The relaunch of industry growth after the pandemic crisis is an important goal that we can tackle only together. It is crucial to count on the right partner in order to overcome the challenges. Switzerland and Russia have been demonstrating for many years that they can cooperate very successfully.
In Switzerland, the machine tool industry has a long tradition and constant INNOVATION has been the key to succeed in a competitive international environment. The Swiss machine tool manufacturers, builders of measuring equipment and producers of precision tools are prime partners for know-how transfer and reliable enablers of the modernisation process of the Russian industry.
Another distinguishing feature of the Swiss machine tool and metalworking sector is the constant push for SUSTAINABLE production. Making manufacturing processes more energy efficient and reducing waste in raw materials is an investment that pays off in the long run not only in environmental but also in business terms.
This year the show features a comprehensive display of machine tools and manufacturing solutions catering to the needs of the Russian manufacturing industry. I am pleased to invite you to take a closer look at what the Swiss industry has to offer. It is an excellent opportunity for a direct exchange with representatives both of the Swiss and Russian industry sector, which is valuable for professionals as well as for a generally interested audience.
To facilitate the cooperation between companies from both our countries is one of my goals. Together with my team, we are here to support you. Please feel free to contact our Swiss Business Hub in Moscow or the association Swissmem in case you need any assistance in this respect. I invite you to call at the Swissmem booth for contact information and the organisation of meetings.
I wish you a very successful visit of the Swiss Pavilion at Metalloobrabotka 2021. May you find the perfect match, a partner, which helps you to develop your business and be successful!
H.E. Krystyna Marty Lang
Ambassador of the Swiss Confederation
to the Russian Federation
---