BIAX, SCHMID & WEZEL GMBH & CO. KG

Phone: +49 (7043) 102-32
Address: Maybachstr. 2, D-75433 Maulbronn, Germany
E-mail: f.pachomow@biax.de
Web: http://www.biax.de
Country: Germany
The German company Schmid & Wezel (est. 1919) produces high precision and high quality pneumatic hand-held tools under the brand name BIAX for the metalworking industry.
BICO
Phone: +7 (495) 660-0603
Address: Bldg. 4, 34, Marksistskaya Str., Moscow, Russia
E-mail: bico@bico.su
Web: http://www.bicotender.ru
Country: Russia
A wide range of services on legal, financial, informational and technical support for participation in tenders on the territory of Russian Federation and CIS countries. Services of marketing and adve
BIRZHA SUBKONTRAKTOV
Address: Russia
E-mail: 135960@expocentr.ru
Country: Russia

BISON-BIAL S.A., FABRYKA PRZYRZADOW I UCHWYTOW
Phone: +48 (85) 741-63-00
Address: ul.
E-mail: info@bison-bial.ru
Web: http://www.bison-bial.ru
Country: Poland
BISON is recognized worldwide leader in the manufacturing of clamping solutions. We offer manual and power lathe chucks, machine vices, spindle tooling — all in standard or special design.
BIT-INVEST

Phone: +7 (8634) 67-98-19
Address: 85A, Solodukhina Str., 347909, Taganrog, Rostov Region, Russia
E-mail: bit-in@pbox.ttn.ru
Web: http://www.ceratizit.ru
Country: Russia
High-quality hard-alloy metal cutting tools manufactured by CERATIZIT (Luxembourg).
BLEICHERT
Address: Germany
E-mail: 135966@expocentr.ru
Country: Germany

BLISS-BRET
Phone: +33 (2) 32-32-15-90
Address: 91 Route de Francheville, 27130 Verneuil-sur-Avre, France
E-mail: contact@bliss-bret.com
Web: http://www.bliss-bret.com
Country: France
Bliss-Bret manufactures mechanical and hydraulic presses, is a member of Haso holding (www.haco.com). Manufacture of various types of machine tools.
BLM S.P.A.
Phone: +39 (031) 7070200
Address: Italy
E-mail: pr@blm.it, export@blm.it
Web: http://www.blmgroup.com
Country: Italy

BLUM-NOVOTEST GMBH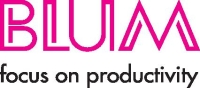 Phone: +49 (751) 6008-0
Address: Kaufstrasse 14, 88287 Gr
E-mail: vk@blum-novotest.com
Web: http://www.blum-novotest.com
Country: Germany
Blum-Novotest GmbH is recognized as a developer of innovative as well as high quality measuring and testing technology.
BMWI
Phone: +491888 615-0
Address: Germany
E-mail: buero-vc4@bmwi.bund.de
Country: Germany

BOEHLERIT GMBH & CO. KG
Phone: +43 (3862) 300-0
Address: Werk-VI-Stra
E-mail: info@boehlerit.com
Web: http://www.boehlerit.com
Country: Austria
Boehlerit is among the global leaders in the production of carbide materials for tools for metal, wood and plastics machining.
BONY
Phone: +33 (4) 77-32-99-23
Address: 53 bid Fauriat 42000 Saint-Etienne, France
E-mail: f.bony@bony-sa.fr
Web: http://www.bony-sa.fr
Country: France
Bony SA is an expert in a field of Refractory. Our products are unique in term of durability, chemical attack, resistance to abrasion, etc. Our markets: STEEL, ALUMINIUM, GLASS, INCINERATION, CEMENT.
BOSCH REXROTH
Phone: +7 (495) 660-6669
Address: 1, Novgorodskaya Str., 127576, Moscow, Russia
E-mail: info@boschrexroth.ru
Web: http://www.boschrexroth.ru
Country: Russia
Bosch Rexroth is leading manufacturer of the products and system solutions for the machine tools: CNC and control components, drives technologies, linear mechanics, assembly technology.
BOTEK PRAEZISIONSBOHRTECHNIK GMBH
Phone: +49 (7123) 3808-0
Address: Laengenfeldstrasse 4, 72585 Riederich, Germany
E-mail: info@botek.de
Web: http://www.botek.de
Country: Germany
Deep hole drilling system. Solid carbide tools. Gun drills, BTA system and Ejector. Deep hole drilling tool set.
BRETON S.P.A.

Phone: +39 (0423) 7691
Address: Via Garialdi 27, 31030 Castello Di Godego (TV), Italy
E-mail: info@breton.it
Web: http://www.breton.it
Country: Italy
Multifunctional milling processing centers. A wide range of solutions for aerospace, energy, automobile and tool industry.
BRUDERER AG
Phone: +7 (495) 543-8114
Address: Egnacherstrasse 44, CH-9320 Frasnacht, Switzerland
E-mail: uno@bruderer.ru
Web: http://www.bruderer.ru
Country: Switzerland
Precision presses, fast-acting presses, die-stamping presses, production lines. Decoiling equipment, smooth-planing machines, mechanical and servo-controlled bend supplying devises. Bend-cutting and ...
BS PUNCHING SYSTEMS
Phone: +39 (0331) 217704, 219048
Address: Via A. Diaz 80/B, 21044 Ñavaria (VA), Italy
E-mail: info@bspunching.com
Web: http://www.bspunching.com
Country: Italy
The BS punching systems are suitable to process flat sheets, profiles or tubes. We supply unique machines for punching, rounding-off, cutting, drawing, caulking, engraving and deformation.
BTG EVENTS EUROPE LTD.
Phone: +41 (71) 726-70-90
Address: Unterlettenstrasse 11, CH-9443 Widnau, Switzerland
E-mail: widnau@btg-suisse.ch
Web: http://www.btg-suisse.ch
Country: Switzerland
Logistics handling of exhibitions and events.
BU MACHINES
Phone: +7 (495) 585-3365
Address: 16, Pyatnitskoe Shosse, 125464, Moscow, Russia
E-mail: trest@bystanki.ru
Web: http://www.bystanki.ru
Country: Russia
Sale of used and renewed cutting equipment, EDM, paint-mix room, injection-molding machines made in Russian and abroad.
BULAT, OKB

Phone: +7 (495) 984-2494
Address: 10, Panfilovskiy Prospekt, Zelenograd, 124489, Moscow, Russia
E-mail: office@laser-bulat.ru
Web: http://www.laser-bulat.ru
Country: Russia
Laser welding, cutting, cladding and marking systems by OKB BULAT are result of continuous development work, the implementation of years of experience and the Hands on Research and Development.