ÖZ TEKNIK TORNA OTOMAT SAN.TIC.LTD.STI.
Phone: +90 (212) 682-21-66
Address: Mehmet Akif Ersoy Mh. Veysel Karani Cad. No.25/1B, Taşoluk / Arnavutköy, İstanbul, Turkey
E-mail: bilgehanleblebici@ozteknikotomat.com.tr
Web: http://www.ozteknikotomat.com.tr
Country: Turkey
Our company works over machining machinetools, toolholders, roll forming machine projects.
ČKD BLANSKO-OS, A.S.

Phone: +420 (541) 101-111
Address: Štefánikova 41, 602 00 Brno, Czech Republic
E-mail: machinetools@ckd-blansko.cz
Web: http://www.ckd-blansko.cz
Country: Czech Republic
ČKD is a manufacturer of heavy vertical lathes in a one-stand or two-stand version.
ŠKODA MACHINE TOOL A.S.
Phone: +420 (378) 132-788
Address: Tylova 57, 301 00 Plzeň, Czech Republic
E-mail: info@skodamt.com
Web: http://www.skodamt.com
Country: Czech Republic
Horizontal boring and milling machines — spindle diameter 130—300 mm, tables 16—400 t, horizontal lathes, 1—5, 2 m diameter of the product, modernization.
ŠMERAL BRNO A.S.

Phone: +420 (532) 167-111
Address: Křenová 65c, 658 25 Brno, Czech Republic
E-mail: vkriv@smeral.cz
Web: http://www.smeral.cz
Country: Czech Republic
Forming machines: presses, cross wedge rolling machines, drop hammers, automatized forming lines, tools, overhaul and modernization of forming machines, castings.
3M RUSSIA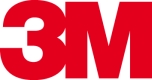 Phone: +7 (495) 784-7474
Address: BP Krylatskie Kholmy, Bldg. 3, 17, Krylatskaya Str., 121614, Moscow, Russia
E-mail: 135835@expocentr.ru
Web: http://www.3mabrasives.ru
Country: Russia
Grinding, cut-off, deburring, sanding discs & wheels, abrasive belts for various machines and off-hand applications from heavy duty grinding to finishing. Innovative technologies. Pneumo, electro ...
4METAL SP. Z O.O
Phone: +48 (42) 256-90-00
Address: Zamenhofa 20/4, 90-510 Lodz, Poland
E-mail: info@4metal.pl
Web: http://www.4metal.pl
Country: Poland
4metal is: Company directory — divided into categories; Machine and materials market — over 2300 current purchase and sale advertisements; Job market — job advertisements of employees and employers ...
A-RIVA
Phone: +7 (499) 391-4031
Address: Office 68, 78A, Khol'zunova Str., 394053, Voronezh, Russia
E-mail: info@a-riva.com
Web: http://www.a-riva.com
Country: Russia
Equipment for metal stamping, integration and automation. Feeders, straighteners, feeder-staightener combination, stock reels, automated press lines and other related equipment.
ABA GRINDING TECHNOLOGIES GMBH
Phone: +49 (6028) 408-713
Address: D-64832, Germany
E-mail: info@aba-grinding.de, viktor.dubs@autania-gt.de
Web: http://www.elb-schliff.de
Country: Germany

ABAMET-CENTER, LTD.
Phone: +7 (495) 232-9997
Address: Bldg. 27, 1, Polkovaya Str., 127018, Moscow, Russia
E-mail: info@abamet.ru
Web: http://www.abamet.ru
Country: Russia
ABAMET is the exclusive supplier of turning and milling machines from HAAS Automation Inc. (USA), EDM machines and laser systems from Mitsubishi Electric (Japan), equipment for sheet machining from ...
ABB
Phone: +7 (495) 777-2220
Address: Russia
E-mail: contact.center@ru.abb.com
Web: http://www.abb.ru
Country: Russia
АББ — мировой лидер в области электроэнергетики и автоматизации технологий. Основанная в Цюрихе, компания насчитывает более 145 000 сотрудников в 100 странах мира. www.abb.ru Тел. +7 (495) ...
ABL AUTOMAZIONE SPA
Phone: +39 (030) 3731822
Address: Via Mandolossa 102/B, 25064 Gussago (BS), Italy
E-mail: info@ablautomazione.com
Web: http://www.ablautomazione.com
Country: Italy
ABL Automazione SpA developes and manufactures machines and systems for industrial assembly and automation in a wide range of industrial products. Automotive, gas and water counters, ball valves.
ABRASIVES & GRINDING, SCIENTIFIC AND INDUSTRIAL COMPLEX, OJSC
Phone: +7 (812) 596-3211
Address: 17, Beloostrovskaya Str., 197342, Saint Petersburg, Russia
E-mail: grinding@abrasiv.ru
Web: http://www.abrasiv.ru
Country: Russia
Manufacture and sale of grinding tools made of synthetic diamond and cubic boron nitride, abrasive bars and paste.
ABRASIVNYE MATERIALY, PRODUCTION PLANT
Phone: +7 (812) 676-0250
Address: Premises 5N, 5, Doroga na Metallostroy, Metallostroy Industrial Area, Metallostroy Settlement, Saint Petersburg, Russia
E-mail: info@abramat.ru
Web: http://www.abramat.ru
Country: Russia
We make the complete supplies of sanding materials (sanding belts of any size and type, sanding cit rolls) and abrasive tools to the companies. We also supply the machines from Scantool (Denmark).
ABRAZIVPROM, LTD.
Phone: +7 (495) 485-1511
Address: 110, Dmitrovskoe Shosse, 127411, Moscow, Russia
E-mail: shlif_2010@mail.ru
Web: http://www. abrasivetech. ru
Country: Russia
a wide range of abrasive and polishing materials: STARCKE, AWUKO, DEER, NORTON and others for various industries.
ABRO TECHNOLOGIES PVT LTD
Phone: +91 (11) 26920611-13
Address: 11, Okhla, Phase-IV, New Delhi 110020, India
E-mail: sales@abrobalancing.com
Web: http://www.abrobalancing.com
Country: India
ABRO is considered a leader in the field of Dynamic Balancing Machines. Our success comes from our ability to provide balancing solutions to customers of various industries around the globe.
ACB
Phone: +33 (2) 51-13-84-00
Address: 27 Rue du Ranzai, BP 31908, 44319 Nantes, Cedex 3, France
E-mail: pierre.boinot@acb-ps.com
Web: http://www.acb-ps.com
Country: France
ACB delivers sheet stretch & profiles forming presses, elastoforming presses, super plastic and hot forming presses dedicated to titanium & aluminium alloys, linear friction welding machines.
ACM-SERVICE CO., LTD.
Phone: +7 (812) 324-5479, 740-1163
Address: Litera A, 5, Zemledel'cheskaya Str., 197343, Saint Petersburg, Russia
E-mail: acm@acms.ru
Web: http://www.acm-service.ru, www.acms.ru
Country: Russia
Head office and show room in Saint Petersburg. Regional representatives in Yekaterinburg and Novosibirsk. Supply, putting into operation, training and service for the following equipment: lathes — ...
ACTION TOOLS CORP.
Phone: +886 (4) 24250300
Address: No.82, Lane 352, Kwang Fu Road, Situn District, Taichung 40760, Taiwan (ROC)
E-mail: action@ms10.hinet.net
Web: http://www.actiontools.com.tw
Country: Taiwan
We have been a leading manufacturer of impact sockets, chisels and toolhodlers for over 35 years in Taiwan. We offer highly quality and a full range of each product line to reach our customer's ...
ADEKOM (ASIA PACIFIC) LIMITED
Phone: +852 21770757
Address: Room 2301, 23/F., Futura Plaza, 111-113 How Ming Street Kwun Tong, Kowloon, Hong Kong SAR, China
E-mail: sales@adekom.com.hk
Web: http://www.adekom.com.hk
Country: China
ADEKOM (ASIA PACIFIC) LIMITED founded in the late 90's is a specialized air and gas compressors and process equipment manufacturer with headquarter in Hong Kong. Its partners are located in Vicenza ...
ADEM-CENTER, LLC
Phone: +7 (495) 462-0156
Address: Bldg. 1, 11, Irkutskaya Str., 107497, Moscow, Russia
E-mail: moscow@adem.ru
Web: http://www.adem.ru
Country: Russia
Main product: CAD/CAM/CAPP/PDM system ADEM, for automation of engineering and technological works, including the creation of control programs for CNC equipment for multi-axis machining.