Participants 2012 (Web Catalogue)
BLSERVICE, LLC.
BLUM-NOVOTEST GMBH
BORRIES MARKIER-SYSTEME GMBH

BOTEK PRÄZISIONSBOHRTECHNIK GMBH

Phone: +49 (7123) 3808-0
Address: Laengenfeldstrasse 4, D-72585, Riederich, Germany
E-mail: info@botek.de
Web: http://www.botek.de
Country: Germany

BRAILLON MAGNETICS
BRETON S.P.A.

BRIVAIS VILNIS, JSC
BS-SISTEMI DI PUNZONATURA
BUČOVICE TOOLS A.S.
Producer of thread-cutting tools: hand taps, machine taps, circular screwing dies, conical peeling drills, countersinks, stepped drills, adjustable wrenches.
BUCURIA S.A.
BUFFOLI TRANSFER S.P.A.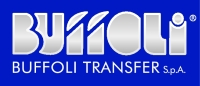 BULAT, OKB, LTD.
BURKHARDT + WEBER FERTIGUNGSSYSTEME GMBH
Manufacturer of several axles milling and processing centers for high-speed treatment as well as manufacturer of special purpose machines.
BYSTRONIC LASER

C+M TRAMEC AG
C. DUGARD LTD.
CAFE ORION, S.A. DE C.V.
CAMSER — ITALIAN MANUFACTURERS OF SPECIALIZED MECHANICS
CAMSER GROUP unites more than 30 Italian companies manufacturing machine tools, components and accessories for mechanical industry.
CANTI (FRATELLI MARTINI SECONDO LUIGI S.P.A.)
CANTI: The Italian wine style. The Ambassador of the Italian taste and style all over the world.
CANTINE DRAGANI S.R.L.
Dragani wines are present throughout the international market and not only is Cantine Dragani Abruzzo's biggest private winery, it is also without doubt one of the most dynamic companies in this ...