FASTENERS, ADHESIVES, TOOLS AND..., MAGAZINE
FASTENING CENTER
FEHLMANN AG
Manufacturer of milling / drilling centres, working centres, high-speed milling machines.
FEIN
FERROSTAAL AG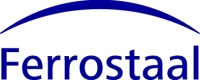 Телефон:
+7 (495) 258-3910
Адрес:
Germany
E-mail:
yury.titlin@ferrostaal.com
Сайт:
http://www.ferrostaal.com
Страна:
Germany
FICEP
FINN POWER LILLBACKA POWERCO
Телефон:
+358 (6) 485-4444
Адрес:
P.O. Box 1, FIN-62301 H
E-mail:
info@am-p.ru
Сайт:
http://www.am-p.ru
Страна:
Finland
Swaging and crimping machines.
FINVAL ENERGY
FINVAL GROUP
FISCHER AG PR
FLOW EUROPE GMBH
Flow is a world leader in development, design and sales of complete 2D and 3D waterjet cutting systems with pressures of up to 6500 bar.
FONTIJNE GROTNES B.V.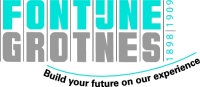 Телефон:
+31 (10) 434-82-33
Адрес:
Industrieweg 21, P.O. Box 149, NL-3133 ЕЕ, Vlaardingen, The Netherlands
E-mail:
info@fontijnegrotnes.com
Сайт:
http://www.fontijnegrotnes.ru
Страна:
Netherlands
FOREST-LIN
FORM ENGINEERING S.R.O.
The firm FORM ENGINEERING s.r.o. (Ltd.) has been established in the year 1995. Basic activities deal with construction of forming units and single-purpose devices.
FORST TECHNOLOGIE GMBH & CO. KG

FPT INDUSTRIE S.P.A.
G
Guethle Pressenspannen GmbH in for international Press- and Die-Manufacturers and whose users the competent contact in all questions around die logistic, die positioning and die clamping. Our ...
GALDABINI SPA
Founded in 1890 Galdabini produces: Universal testing machines, Pendulum Hammers for impact test, Straightening and Metalforming systems.
GALIKA AG

Телефон:
+7 (495) 234-6000
Адрес:
Switzerland
E-mail:
sales@galika.ru
Сайт:
http://www.galika.ru
Страна:
Switzerland
GALVANOTECHNIK LEIPZIG GMBH

Телефон:
+49 (341) 467070
Адрес:
Lindenthaler Hauptstra
E-mail:
gtl@galvanotechnikleipzig.de
Сайт:
http://www.galvanotechnikleipzig.de
Страна:
Germany