ŠKODA MACHINE TOOL A. S.
Phone: +420 (738) 132-832
Address: Tylova 1/57, Pilsen, Czech Republic, Czech Republic
E-mail: ivan.dvorak@skodamt.com
Web: http://www.skodamt.com
Country: Czech Republic
Horizontal boring machines, universal horizontal lathes, rotary and traversable tables, machine accessories, application technologies and engineering, 3D simulations, modernization.
ŠMERAL BRNO A.S.
Phone: +420 532 167 111
Address: Křenová 65c, 658 25 Brno, Czech Republic
E-mail: obch@smeral.cz
Web: http://www.smeral.cz
Country: Czech Republic
Forming machines: presses, cross wedge rolling machines, drop hammers, forging rolls. Аutomatized forming lines. Тools. Оverhaul and modernization of forming machines.
220 VOLT
Phone: +7 (812) 606-0606
Address: 29, 18th Line V.O., Saint Petersburg, Russia
E-mail: vopros@220-volt.ru
Web: http://www.220-volt.ru
Country: Russia
The leading abrasive tools distributor in Russia. Sale of welding equipment and tooling.
3M RUSSIA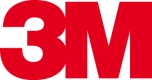 Phone: +7 (495) 784-7474
Address: Bldg. 3, 17, Krylatskaya Str., Moscow, Russia
E-mail: 3m@agt-corp.ru
Web: http://www.3mrussia.ru.
Country: Russia
At 3M, we apply science in collaborative ways to improve lives daily. With $30 billion in sales, our 90 000 employees connect with customers all around the world. Learn more about 3M's creative soluti...
A-RYUNG MACHINERY IND. CO., LTD.
Phone: +82 (61) 380 2200
Address: 48, Damsun-Ro, Keumsung-Myun, Damyang-Gun 57306, Republic of Korea
E-mail: aryung2200@naver.com
Web: http://www.aryung.co.kr
Country: Republic of Korea
We are best manufacturer of pumps for machine-tools. Our main products are coolant, trochoid, oil-lubrication pumps. Grease, high-pressure pumps. Coolant filtering systems. We export products to over...
aba Grinding Technologies GmbH
Phone: +49 (6028) 408-713
Address: D-63743 Aschaffenburg, Bollenwaldstrasse 116, Germany
E-mail: v.dubs@elb-schliff.de
Web: http://www.elb-schliff.de
Country: Germany
aba-Grinding is a German manufacturer of rotary table, surface and profile grinding machines for turbine-, machine tools — and engineering industries. Turnkey machines and technologies, user-training.
ABAMET MANAGEMENT, LTD.
Phone: +7 (495) 232-9997
Address: Ateptsevo Settlement, Naro-Fominsk District, 143322, Moscow Region, Russia
E-mail: info@abamet.ru
Web: http://www.abamet.ru
Country: Russia
Turning and milling machines by HAAS (USA); EDM machines and laser systems by Mitsubishi Electric (Japan); equipment for sheet machining by Advanced Machinery (China, Finland) and by SafanDarley (Neth...
ABB
Phone: +7 (495) 777-2220
Address: 58, Nakhimovskiy Prospekt, 117335, Moscow, Russia
E-mail: contact.center@ru.abb.com
Web: http://www.abb.ru
Country: Russia
ABB is a pioneering technology leader in electrification products, robotics and motion, industrial automation and power grids.
ABRASIVES & GRINDING, SCIENTIFIC AND INDUSTRIAL COMPLEX, OJSC
Phone: +7 (812) 596-3211
Address: 17, Beloostrovskaya Str., 197342, Saint Petersburg, Russia
E-mail: grinding@abrasiv.ru
Web: http://www.abrasiv.ru
Country: Russia
Manufacture and sale of grinding tools made of synthetic diamond and cubic boron nitride, abrasive bars and paste, abrasive grinding heads.
ABRASIVNYE MATERIALY MANUFACTURING ENTERPRISE
Phone: +7 (812) 680-0250
Address: 5, The road to Metallostroy, 196641, Saint Petersburg, Russia
E-mail: info@abramat.ru
Web: http://www.abramat.ru
Country: Russia
Manufacture of endless abrasive belts. Integrated supply of tools and consumables to factories. We represent Pferd, VSM, Bibielle, Debever, Menzerna.
ACM-SERVICE CO., LTD.
Phone: +7 (812) 324-5479, 740-1163
Address: Litera A, 5, Zemledel'cheskaya Str., 197343, Saint Petersburg, Russia
E-mail: acm@acms.ru
Web: http://www.acm-service.ru, www.acms.ru
Country: Russia
Head office and show room in Saint Petersburg. Regional representatives in Yekaterinburg and Novosibirsk. Supply of metalworking equipment of large and renowned companies from Germany, Japan and Tai...
ADDITIVE TECHNOLOGIES
Phone: +7 (921) 998-9591
Address: 27, Gzhatskaya Str., 195220, Saint Petersburg, Russia
E-mail: denis.bychkovskii@yandex.ru
Web: http://www.addtechnology.org
Country: Russia
Production of additive complexes (3D printers) for layer-by-layer growing of three-dimensional products using powder materials.
ADS Group
Phone: +7 (495) 249-3949
Address: 1, Egerskaya Str., 107014, Moscow, Russia
E-mail: info@adsgrp.ru
Web: http://www.adsgrp.ru
Country: Russia
For over 7 years, ADS Group has been engaged in complex tools and equipment supplies to Russian enterprises. The product range includes European, American and Japanese tools.
ADVANTECH CO., LTD, LTD.
Address: Taiwan (China)
E-mail: 186011@expocentr.ru
Country: Taiwan
Office 102, Bldg. 2, 4, Bol'shoy Ordynskiy Pereulok, Moscow, 115184, Russia TEL 8 800 555 01 50 FAX +7 (495) 644-0364 E-mail: info@advantech.ru Internet: http://www.advantech.ru/ Founded in 1983 ...
AFFOLTER TECHNOLOGIES SA
Phone: +41 (32) 491-70-00
Address: Grand-rue 76, CH-2735 Malleray, Switzerland
E-mail: info@affelec.ch
Web: http://www.affelec.ch
Country: Switzerland
Manufacturer of gear hobbing screw cutting and micro-milling machines up to 8-axes CNC controlling.
AFM CLUSTER FOR ADVANCED MANUFACTURING
Phone: +34 (943) 30 90 09
Address: Paseo Mikeletegi 59-20009 San Sebastián (Gipuzkoa), Spain
E-mail: afm@afm.es
Web: http://www.afmcluster.com
Country: Spain
AFM, Advanced Manufacturing Technologies, the Spanish Association of Manufacturers of Machine Tools, Accessories, Component Parts and Tools, represents 90% of firms specialising in this sector.
AGATHON AG

Phone: +41 (32) 617-45-00
Address: Gurzelenstrasse 1, CH-4512 Bellach, Switzerland
E-mail: insert@agathon.ch
Web: http://www.agathon.ch
Country: Switzerland
Indexable insert grinding machines characterized by the highest level of accuracy and productivity. Simple and complex inserts of various materials and geometry can be produced with the Agathon machin...
AGM-RÜHLE GMBH
Phone: +49 7141 9911814
Address: Maybachstr. 6, 71696 Möglingen, Germany
E-mail: dandin@ruehle.de
Web: http://www.ruehle.de
Country: Germany
AGM-Rühle GmbH offers a wide selection of used sheet metal processing machines by the world-leading manufacturers Trumpf and Amada. For 30 years we are reliable partner to our customers.
AICHELIN HOLDING GMBH

Phone: +43 (2236) 23646-0
Address: Fabriksgasse 3, 2340 Moedling, Austria
E-mail: marketing@aichelin.com
Web: http://www.aichelin.com
Country: Austria
Plants and systems for the thermal and thermochemical treatment of metallic parts, industrial furnaces, heat treatment systems, protective gas generators, washing machines before / after heat treatmen...
AIR TURBINE TOOLS
Phone: +1 (561) 994-0500
Address: 1225 Broken Sound Parkway NW, Suite D, Boca Raton, Floria 33487, USA
E-mail: mshane@airturbinetools.com
Web: http://www.airturbinetools.com
Country: USA
Air Turbine Tools is a manufacturer of revolutionary high speed hand tools, spindles and motors. Our hand tools have the lowest vibration statistics in the industry, our spindle enable you to convert.